November 6 – December 23, 2022
Galerie Jocelyn Wolff is pleased to present a new solo exhibition by Christoph Weber, whose attachment to concrete, the main element of his production, speaks to the ambivalences of human expansion on their environment, by means of the flaws and contradictions of the material itself.
As an introduction to the exhibition, Christoph Weber's Gegenstück series is exhibited as part of the Outdoors circuit Sites - Paris+ by Art Basel, from October 18th to 23rd at the Jardin des Tuileries.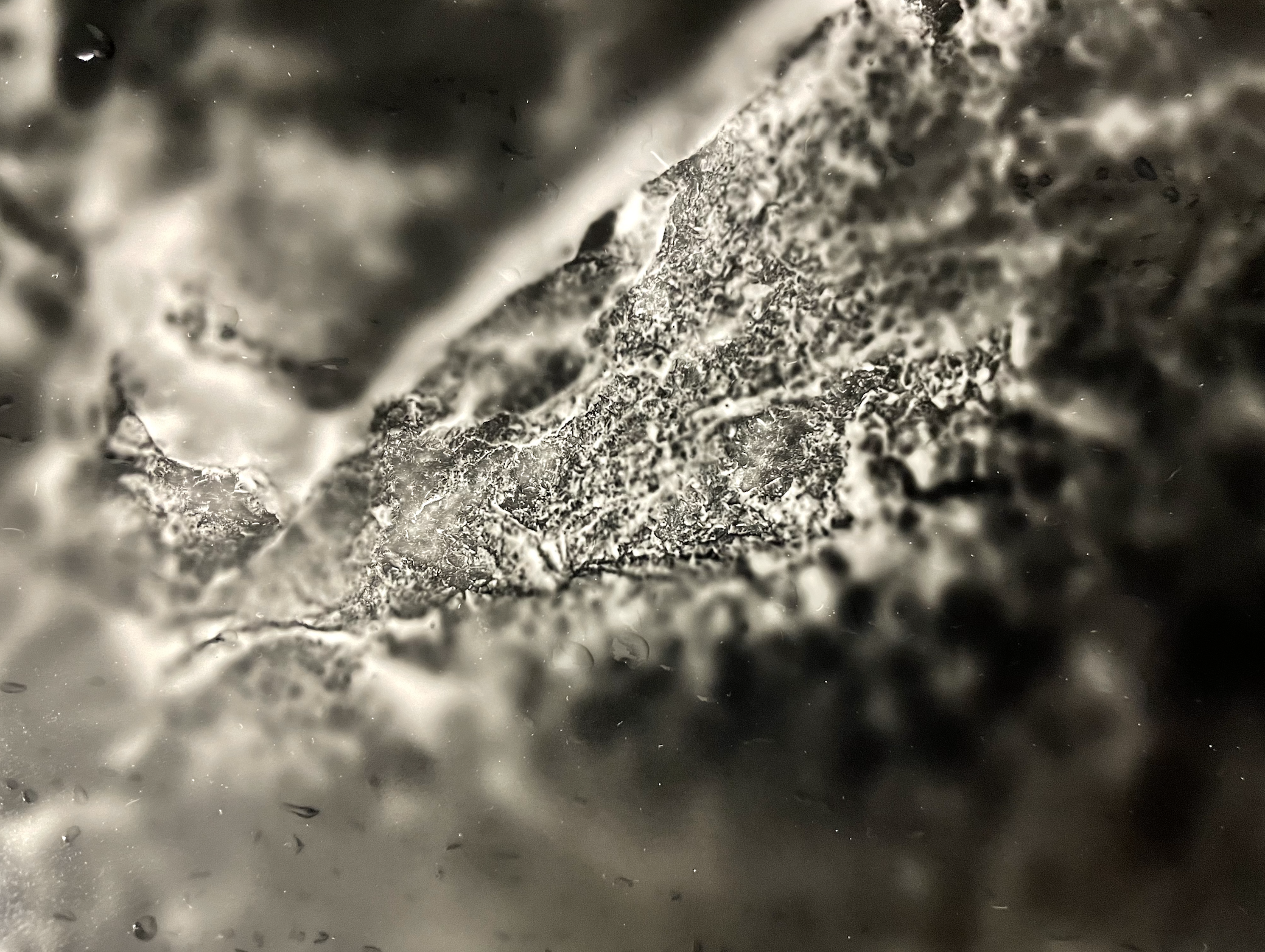 " Christoph Weber has extended the concept of sculpture to include modern and contemporary architectural design, and the potential to deconstruct materiality. With Touch fragments, the artist explores haunted and spacetimemattering landscapes, as described by Karen Barad, an American physicist and a feminist theorist of "agential realism": "Touch is never pure or innocent. It is inseparable from the field of differential relations that constitute it." The world is made up of a convolution of "social" and "natural" organisations.
Whilst the starting point of this exhibition is a set of samples, of surfaces which have been "stolen" by taking prints from walls of limestone and mouldings from concrete columns, it is mainly concerned with the existence of matter and its properties. The artist dissects and carves out the "local realities" of the city of Vienna, where he lives and works. Constantly on edge, tactile and technical, organic and sedimented, his works are part of a policy of matter that literally disarms concrete, the raw and living mass which Christoph Weber incorporated into his sculptural practice as a result of a reflection on the geopolitical crises in the Middle East. Concrete, which is made up of natural silica or limestone aggregates, cement and water, is a material that bears witness to our time. It has colonised our urban landscapes in the name of efficiency and progress with a standardised, globalised habitat that reproduces and destroys itself ad infinitum. "
Text by Marianne Derrien, excerpt