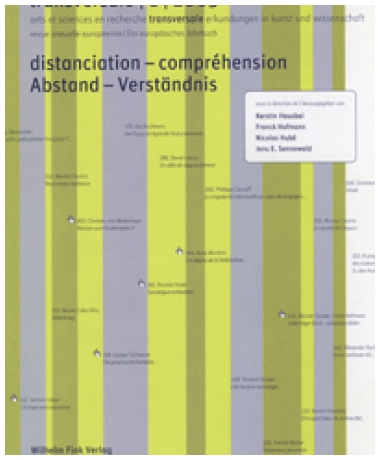 Transversale, No. 1/2005/ distanciation – compréhension / Abstand – Verständnis.
ISBN: 3-7705-4076-X
Published By: Clemens von Wedemeyer
Publishing Date: 2017

The first issue of Transversale, an yearly Franco-German magazine with a European vocation, appeared in 2005. Dedicated to research in the Human Sciences and Art, this ambitious project is financed by the Franco-German University, (UFA). This issue includes a contribution from artist Clemens von Wedemeyer, "Notizen zum Kinokomplex", p.160.